Portugal AutoCluster for the Future
27/07/2020
---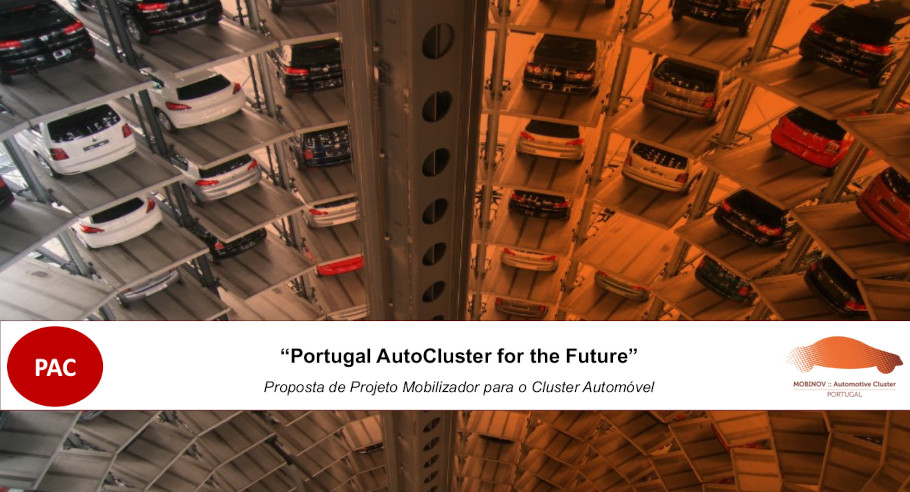 Last 1st of July 2020 was launched the Portugal AutoCluster for the Future, an R&D project of MOBINOV - the Portuguese Automobile Cluster. The project aims to position the national automobile cluster in the global value chains of the car of the future and gathers 21 institutions, among companies, universities and research centers.
It is expected that, in the future, mobility will be mainly based on shared, electric and connected vehicles with autonomous functions. It is therefore crucial to empower the national industry with new skills in connectivity, as well as product-factory and product-service relationships. Portugal AutoCluster for the Future will develop, test and demonstrate new concepts and new forms of product development and validation, taking into account the trends of the connected, electric and autonomous car and in the context of industry 4.0.
Prof. António Luís Moreira, President of the Center for Innovation, Technology and Policy Research - IN+, is the responsible of Técnico for this project, which includes other members of IN+: Prof. Fernanda Margarido is involved with the life cycle analysis of new materials and processes, Dr. Patricia Baptista is working in the analysis of new propulsion systems of the future and Prof. Ana Moita is researching on new materials with properties suitable for the new interior architecture of autonomous vehicles. Also from Técnico, Pedro Campos, from ITI - Interactive Technologies Institute, is working on human-machine systems development.