US –Portugal International Partnerships goes to Europe – info session
02/05/2022
---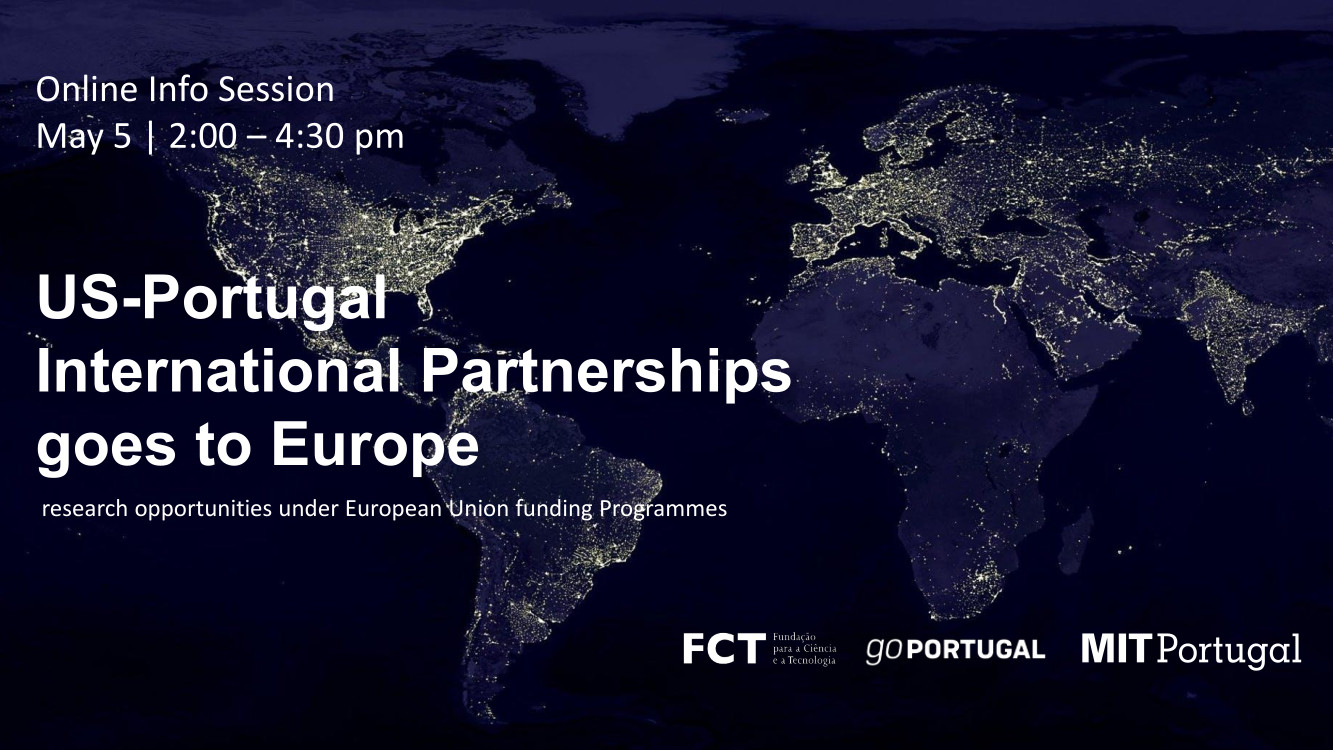 In the scope of PERIN- Portugal in Europe Research and Innovation Network- with collaboration of CMU Portugal, MIT Portugal, UTAustin Portugal, FCT is organizing a info session about for further research opportunities under European Union funding Programmes.
The US Partnerships aims to promote the internationalization of national scientific and higher education institutions through innovative projects and the mobility of highly qualified human resources thought collaboration between Portuguese Higher Education Institutions and R&D institutions with leading US Universities, involving also several industrial partners.
The Info session is intended to explore other funding paths parallel to the typical funding of International Partnerships and other available resources thought the participation of already established US-PT consortia in European Union Programs aimed to further enhance the coloration between Portugal and these leading US universities.
Check the full agenda below:
Date: May 5, 2021 | 2.00 p.m.- 4.30pm (Lisbon Time)
Speakers: Ana Reis, Rui Munhá and David Marçal (FCT)
Register Here: https://videoconf-colibri.zoom.us/meeting/register/tZ0sde-prDsoH90oq3etVo24_WBh2P32rfQE

1. Opening Remarks: Portugal in Horizon Europe and International Cooperation
2. Horizon Europe and synergies with the CMU Portugal, MIT Portugal and UTAustin Portugal
3. ERC opportunities for the CMU Portugal, MIT Portugal and UTAustin Portugal : exploring synergy, where US institutions or USA researchers can be beneficiaries
4. Marie Sklodowska-Curie Actions: Postdoctoral Fellowships, opportunity to return to Portugal + secondments in the USA; Staff Exchanges, opportunity for people from Portuguese institutions to do periods of 1 to 12 months in the USA
5. ERA-CHAIRs: to attract top researchers from the USA to Portugal (permanently or on a temporary basis) to lead the implementation of a research group in Portugal
6. Q&A