1st International Forum on Social Technology and Innovation for People and the Planet
20/07/2022
---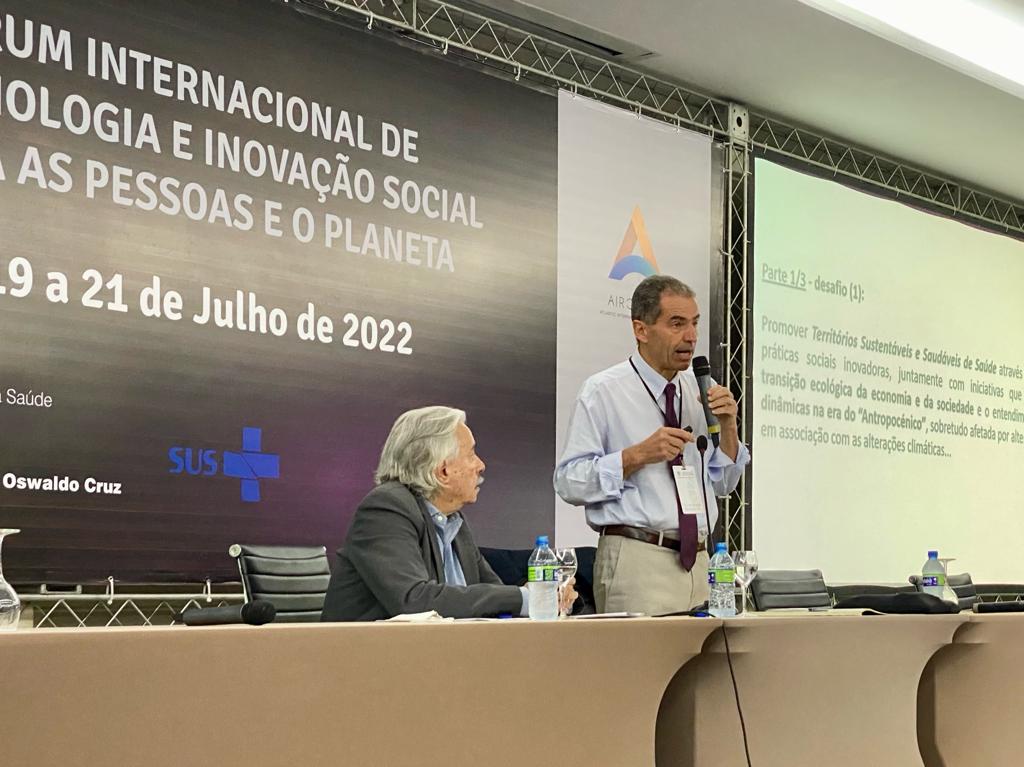 Professor Manuel Heitor participated today at the 1st International Forum on Social Technology and Innovation for People and the Planet, as keynote speaker in a panel dedicated to the state of the art and social technologies for Water. This event is taking place at Salvador, Bahia, from July 19th to July 21st.
The International Forum on Social Technology and Innovation for People and the Planet is intended as the first in an on-going process of consultation and dialogue to assess the state-of-the-art, learn about technologies and social innovation, discuss mechanisms of technological facilitation, accelerate the appropriation of new technologies, and promote communities´ protagonist role in processes of innovation and policymaking through methodologies of co-creation, citizen science, and shared governance.
In addition to the discussion on the conceptual framework of Social Technology, the other central themes in this first event are Health, Water, Climate, and Food and Nutritional Security. The sessions are structured to contextualize the state-of-the-art of social technologies in the above-mentioned themes and to present examples of successful social innovations implemented by various representative communities, stimulating the debate on the themes of participatory processes, priority-setting, appropriation of results, scalability, and linkage between local experiences and regional and global policies.
The event´s overall objective is to emphasize the relevance of social technologies as an instrument in the United Nations Technology Facilitation Mechanism (TFM) for implementation of the SDGs. To pursue this objective, the Forum will not only debate a common vision on the various concepts of social technologies, but also stimulate the exchange of experiences and problematization of the processes for the adequate scalability and effective replicability of social innovation solutions.