Green hydrogen: what is the potential in the industry?
24/05/2022
---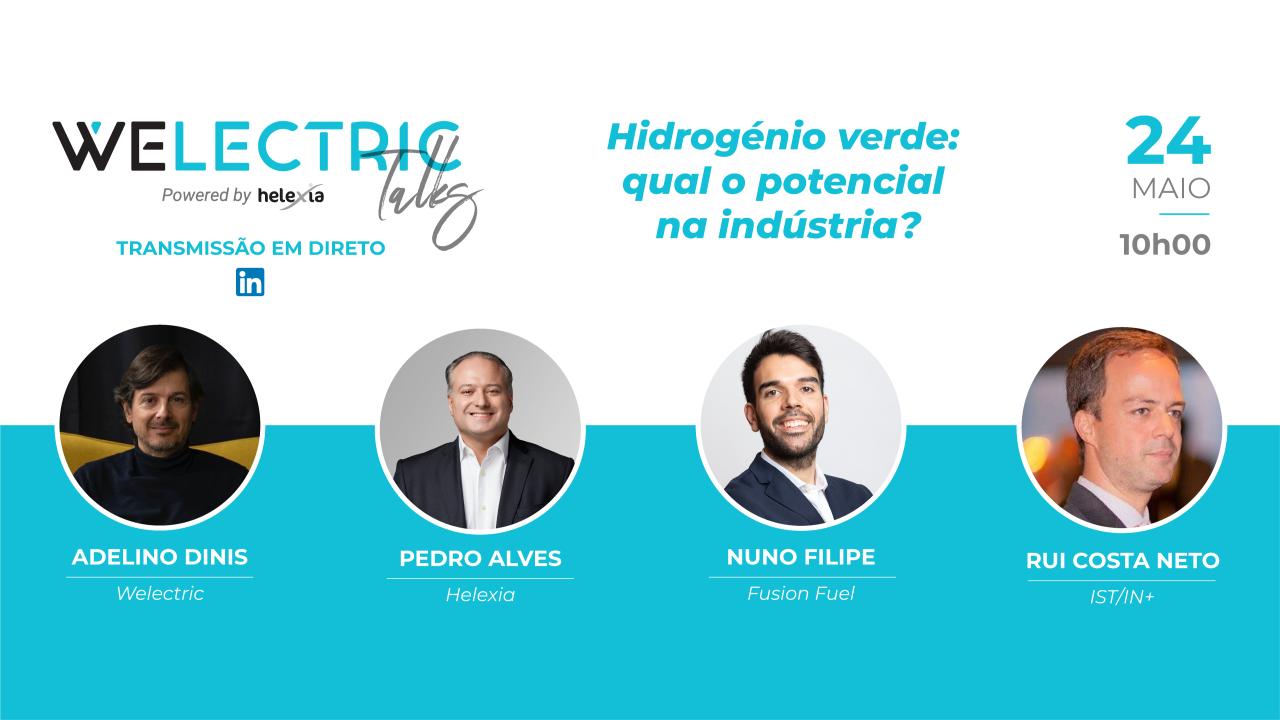 Hydrogen is touted as a solution to several challenges, but will it be possible to produce it using renewable energy and quickly scale its production for industrial use? This roundtable on green hydrogen and its use in the industrial context, will be moderated by Adelino Dinis from Weletric, with participation of Rui Costa Neto researcher from IN+, Nuno Filipe from Fusion Fuel and Pedro Alves from Helexia.
The event will take place on the 24th of May at 10 am and will be broadcast on Linkedin.