Final Event of the Circular EcoBIM
03/10/2022
---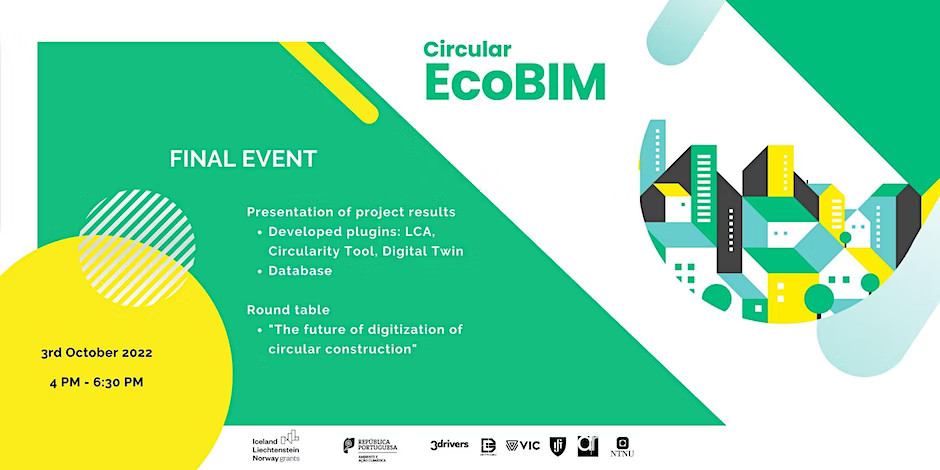 The final event of the Circular EcoBIM project will take place on October 3rd between 4 and 6:30 pm, offering the possibility of in-person or virtual attendance.
The Circular EcoBIM project focused on developing a set of Building Information Modeling (BIM)-based tools to enable a circular construction model. The tools allow the assessment and management of circular buildings to promote reuse, recovery and recycling of construction materials while considering the environmental impacts of these activities.
The event will be divided into two central moments: the presentation of the project results and a round table discussion with experts in the field.
The presentation of the results will include the showcase of the BIM based tools that were developed under the project:
i) the database that collects information about the circular potential of construction materials,
ii) the software plugins that allow calculating a circularity passport, LEVEL(s) system indicators and Environmental Product Declarations (EPD) based on the building design, and
iii) Digital Twin platform.
The presentation of the results will be followed by a round table to share ideas about the future of digitization of circular construction.