2022 LARSyS Annual Meeting
14/07/2022
---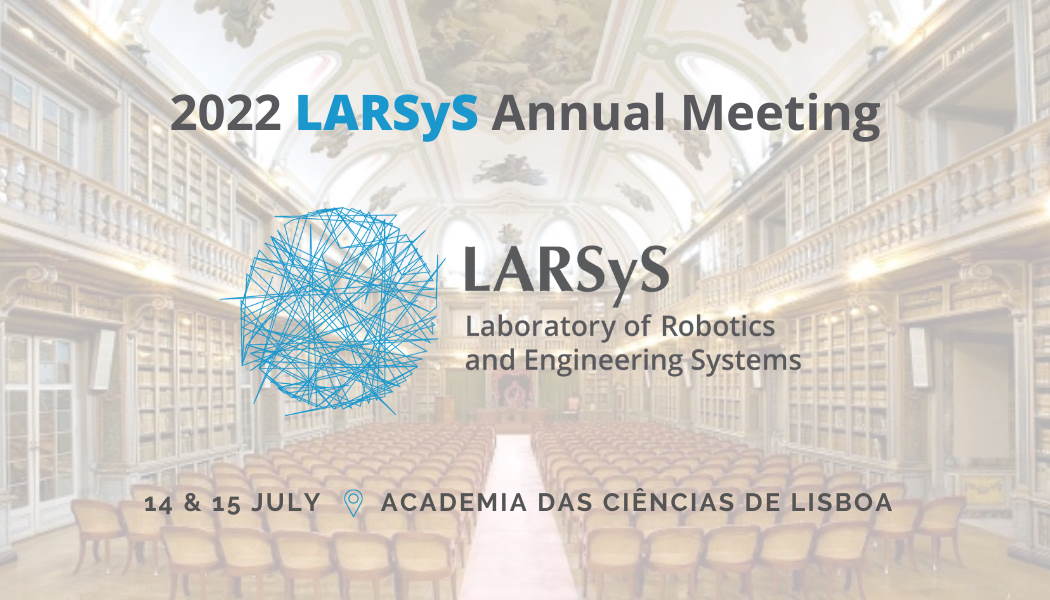 This year, researchers and staff of LARSyS – which includes more than 400 researchers from four R&D units: ISR-Lisboa, IN+, ITI, and MARETEC – will gather in July, at Academia das Ciências de Lisboa.
LARSyS has the distinctive value of bringing together researchers working in various engineering technologies and systems, with a strong interest in exploring these areas together with designers and social scientists, at the intersections with the arts and humanities. In addition, it aims to foster the scientific culture of all those involved in specific research areas, as well as of university students and other researchers interested in discussing challenges and shaping new opportunities for Robotics and Engineering Systems.
The LARSyS Annual Meeting of 2022 will represent a qualified sample of all the inspiring work developed in the various LARSyS research units as in previous editions.
Join the meeting to share your ideas.